Dongrun Foundation Holds Third Board Meeting
The First Board of Directors of Dongrun Foundation held a third meeting in Beijing on August 10. President Dongmei Kong, Honorary President Shing-Tung Yau, Honorary President Dongsheng Chen, Director Lo Yang, Director Le Ma, Director Xichun Qiu, Professor Jie Xiao on behalf of Director Xu Chen, Foundation Supervisor Yan Zheng and staff members attended the meeting. The session proceeded in accordance with the articles of Management Regulations and Bylaws of Dongrun Foundation.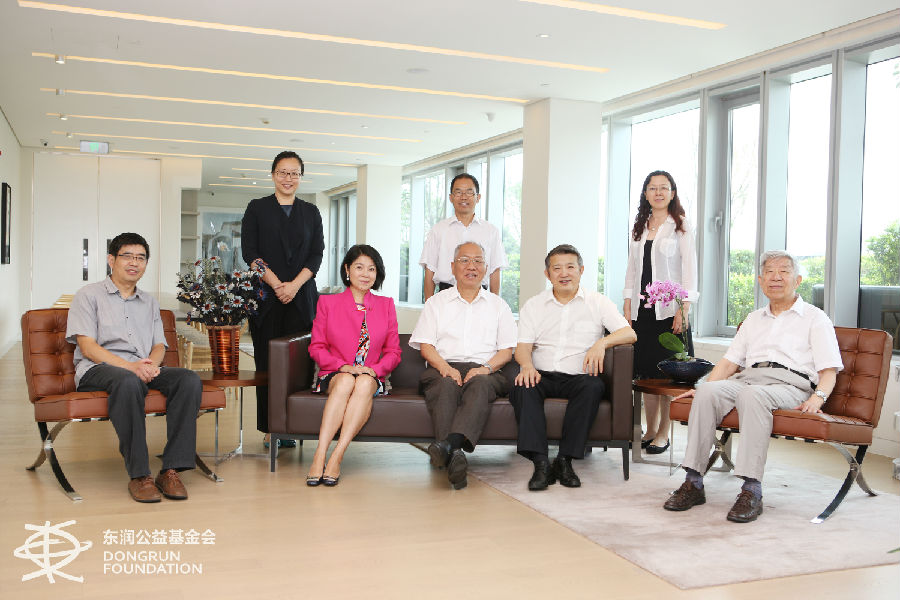 President Kong conducted the meeting and delivered an overall report on Dongrun Foundation's work in the first half of 2016. Updates on the development of award winners from previous years, registration of this year's competitions, the Foundation's financial situation and its efforts to reach out to a wider public were also reported at the meeting. The Board Directors approved of the Foundation's works.
Dongrun Foundation's intention for supporting the Science Award, as President Kong noted, is to search for outstanding science talents among Chinese students and provide better education for these young people who have the ability to face global challenges. Dongrun will continue to promote talent training centered on "Innovation, Experience, Progress", encourage more young people, especially high school students, to discover the fun of science and pursuit scientific knowledge.
The Foundation is planning to organize a series of Club activities to enhance the cohesion of all award winners as a community, further promote innovations in scientific research, and encourage the new generation of scientists to give back to society.
As for the Dongrun Science Forum scheduled at the end of the year, President Kong stated that the Forum will be held jointly by Dongrun Foundation and Tsinghua University on December 18. It is intended to create an exchange platform for Chinese youth and accomplished scientist, entrepreneurs and scholars from various fields, and encourage young people to devote to scientific innovation and research. Through discussions on current issues in science, the Forum will explore science from various perspectives in an effort to help to improve science literacy of the general public, especially the younger generations, and raise public awareness of scientific innovation.
Honorary President Dongsheng Chen pointed out that the Forum is an excellent platform for communication and resource integration. He is confident that it will become a significant event as the Dongrun-Yau Science Award and provide more access for young science lovers nation-wide to better learn and understand science.
Director Lo Yang praised the positive role of the Forum. He believes that it will help to make the most of various resources and have a good impact on the young elite reserve force of the science community.
Director Le Ma, Director Xichun Qiu and Professor Jie Xiao also shared their opinions and offered suggestions on the arrangement of guests, audience, publicity and other preparation works of the Forum.